In the environs
Places rich in history and culture and beautiful landscapes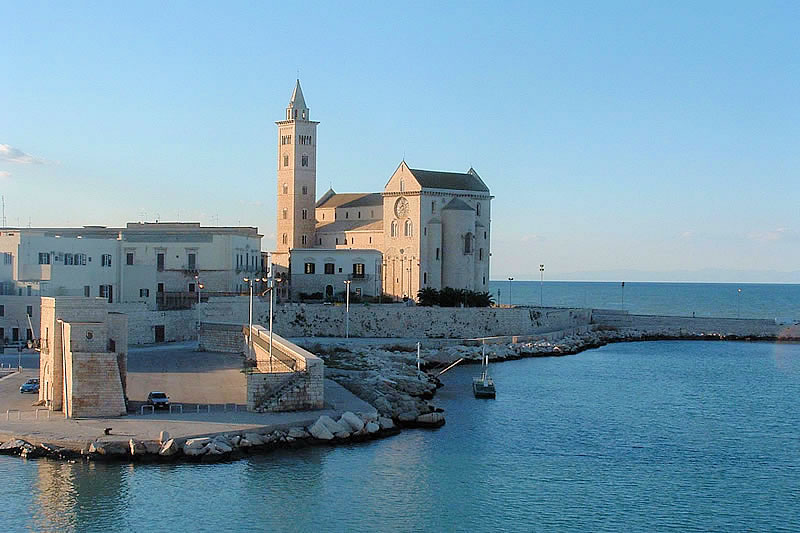 A few Km from Margherita di Savoia one can visit the cathedrals and the most beautiful castles of Puglia at Trani, at Castel del Monte and places rich in history and culture such as Canne della Battaglia or the Cantina della Disfida di Barletta. To the north the religious sanctuaries that surround the area, like those of San Giovanni Rotondo and Mount Sant'Angelo, where millions of faithful pilgrims visit them. A little further south, the Basilica of San Nicola (Bari). While a few Km further south are the Trulli of Alberobello and the caves of Castellana, both heritage of humanity.
Canne della Battaglia
At only a few kilometres to the south of Barletta there is one of the greatest archeological areas of Puglia: CANNE DELLA BATTAGLIA that was the place of one of the most famous battle of ancient times, fought on 2nd August 216 B.C., where the romans had a heavy defeat due to the Cartagines guided by Hannibal.
The Antiquarium of canne della battaglia doesn't have any evocative find of the famous battle, bus some objects that permit to go back over the life of the daunian centre from the pre-history to the middle ages. The expositive itinerary is formed by 6 sections, infact 5 are organized following the chronological time, the last dedicated to the presence of Hannibal in Italy during the second punic war.
GUIDES VISITS
We offer a free visit to the Archeological Park and Antiquarium of Canne della Battaglia to the customers of the hotel.